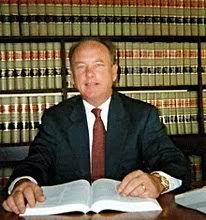 Phone: (954)788-1355
Fax: (954)788-1357
MEMBER OF THE FLORIDA BAR SINCE 1991
LAW OFFICE OF EDWARD J. CHANDLER,P.A.
---
Areas of Practice
Edward J. Chandler, Esq., is a trial lawyer and practices in Broward County, servicing the Ft. Lauderdale, Miami, and Palm Beach area, and concentrates in Family Law, including Divorces and Custody litigation, and State and Federal Criminal matters; Service is provided with attentiveness and responsiveness to client needs and concerns. We always try to settle matters peacefully and harmoniously. We work diligently to resolve your legal problem and proceedings as quickly as possible.
Our Legal Philosophy... Every attorney and every law firm has its own legal philosophy. It is important that you choose attorneys to represent you who have a philosophy with which you are comfortable. A High Quality Result.... I view myself as a problem solver, whose main goal is to help you resolve your legal issues as quickly and efficiently as possible. I seek to obtain a legal result that is suited to your needs, while thoroughly addressing the issues in your case. I attempt to achieve that result at the lowest cost possible. I realize that litigation is expensive and that people need to save their money. However, I also believe it is important to achieve a sound legal result that will not create more litigation down the road. I aim to resolve all the legal issues that can reasonably be decided at the time of representation so you can turn your attention and financial resources to other matters.
Contact Information
AREAS OF PRACTICE:
DIVORCE-CUSTODY-SUPPORT
FEDERAL AND STATE CRIMINAL LAW
About Edward J. Chandler, Esq. CHANDLER FLORIDA LAW BLOG!!
CHILD CUSTODY LAW BLOG!
CHANDLER DIVORCE LAW AND ALIMONY LAW BLOG!!
CHANDLER D.U.I. BLOG!!
CHANDLER LICENSE SUSPENDED LAW BLOG!!
CHANDLER PERSONAL INJURY LAW BLOG!
CHANDLER CRIMINAL DEFENSE WEB SITE!
CHANDLER LINKEDIN!
FLORIDA STATUTES /
LINKS /
Privacy Policy
AREAS OF PRACTICE
Calculating Prison Time Blog!
WELCOME AND FIRM INFORMATION
REAL ESTATE CLOSINGS and FORECLOSURE DEFENSE
About Edward J. Chandler, Esq.
THE WHITE HOUSE
Broward clerk
Broward Sheriff Office
Disclaimer

Lawguru
/

(Mailing Address and Phone Numbers):

Practice includes Federal and State criminal matters, Divorce, Real Estate, Probate, and litigation matters in Florida

(Office Address):

(by appointment only)

Schedule a consultation to determine your rights and fees involved.

Call today to get started.

The hiring of a lawyer is an important decision. Call for free written qualifications. Given the nature of the law, it is extremely difficult to accurately and adequately answer questions posed in an e-mail message. It is much better to call me and allow me to ask pertinent questions that will help lead to the best answer and to best assess your personal situation.
LEGAL DISCLAIMER. Materials on this web site are for informational purposes only. These materials do not constitute legal advice, should not be considered as legal authority, and do not create an attorney-client relationship. You should not act or rely upon these materials without seeking professional counsel. Sending e-mail also does not establish an attorney-client relationship. An attorney-client relationship can only be established by mutual written consent with an attorney. Unless and until an attorney-client relationship is established, e-mail and other communications sent may not be privileged.
This site might be considered an ADVERTISEMENT under Florida Bar rules.
Click here to contact attorney



powered in 0.02s by baseportal.com
Get your own Web Database - for FREE!



Ravensburger Toys
Need Business Long Distance, Voice PRI, and Business VOIP service? Compare free Long Distance Price Quotes from over 30 providers!


Free Search Engine Submission

search engine optimizationFreeWebSubmission.comSES by search engine optimization service company.
USLawyermaps.com, lawyers directory.